Rob Horsfall - Acupuncture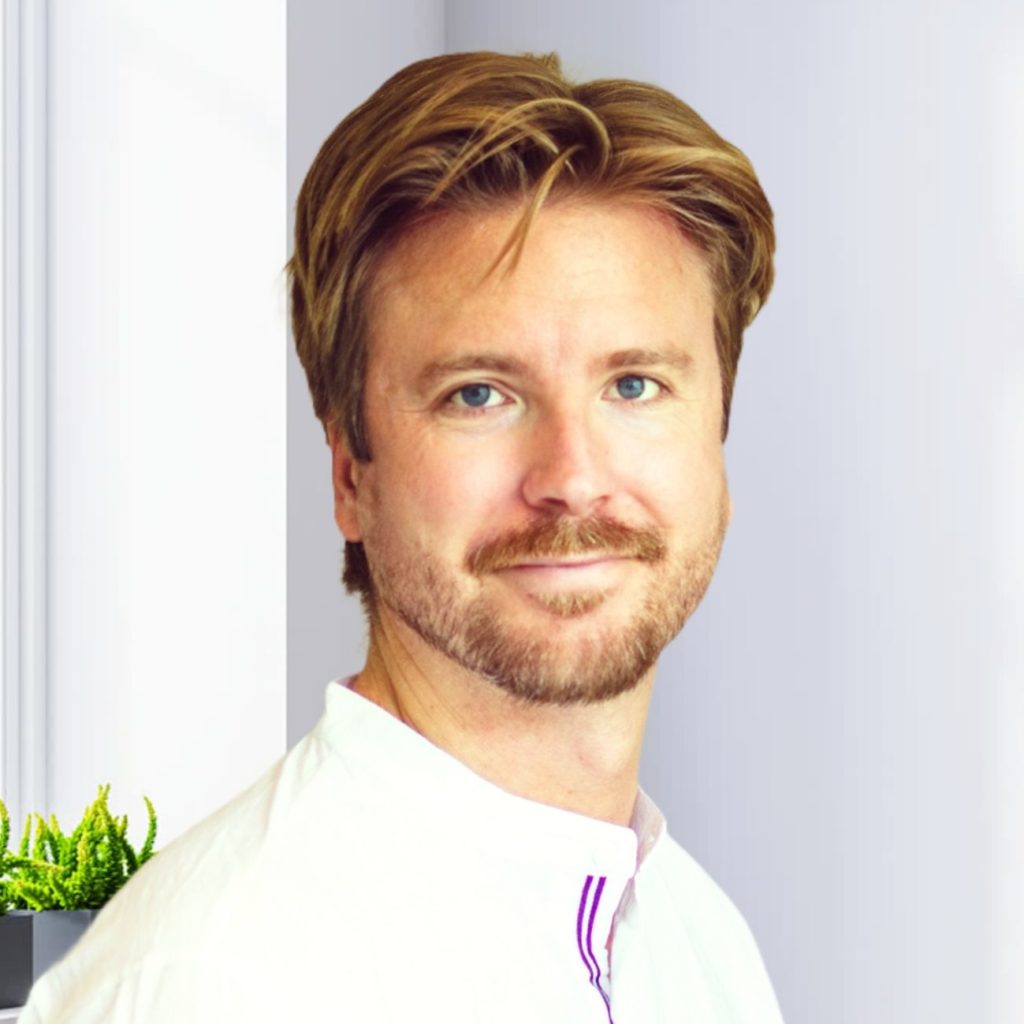 Rob Horsfall
Acupuncturist & Massage Therapist - Mallorca Clinic
Rob Horsfall, Lic Ac, MBAcC, BSc, started studying acupuncture in 2014 with Dr. Edward Neal, MD and continuing his studies at the International College of Oriental Medicine, graduating with a First Class BSc Honours degree in Acupuncture awarded by Greenwich University.
Rob is a member of the British Acupuncture Council (BAcC) and incorporates Classical Chinese Medicine (Stem & Branches), Five Elements and Applied Channel Theory into his diagnosis & treatment plans. Gua Sha, Cupping and Moxibustion can also be incorporated into treatments dependent on the client's requirements.
Rob holds a BTEC Level 5 Professional Diploma in Soft Tissue Therapy qualification; which ranges from Remedial massage, Sports massage, Neuromuscular techniques, Soft Tissue Release technique (STR), Muscle Energy Techniques (MET), Myofascial techniques to Positional Release technique (PRI).
Continuous Professional Development (CPD):
Advanced Applied Channel Theory with Dr. Jason Robertson – 2023
Applied Channel Theory with Jamie Hamilton – 2023
Musculoskeletal CPD with Roy Haitzin – 2020
Treating Musculoskeletal Conditions using Traditional East Asian & Western Medicine with Alex Brazkiewicz – 2019
Advanced Needle Technique with Dr. Edward Neal, MD – Xinglin Institute – 2019
Advanced Clinical Practicums with Dr. Edward Neal, MD – Xinglin Institute – 2018
Neijing Medicine: Theoretical and Clinical Foundations (Year I) with Dr. Edward Neal, MD – Xinglin Institute – 2014 – 2015