Acupuncture Worthing - Classical Acupuncture Treatment
Acupuncture in Worthing is gaining popularity as an effective complementary healthcare approach.
Acupuncture is a traditional Chinese medicine practice that involves inserting thin needles into specific points on the body to stimulate energy flow, promote healing, and improve overall well-being. Our Acupuncturists in Worthing provide a range of treatments depending on the client's needs, offering both western and Chinese medicine perspectives to deliver high-quality treatment to patients.
By focusing on the patient's case history and individual needs, acupuncturists can tailor treatments to address specific health concerns while improving overall wellness. Acupuncture points are carefully selected to help stimulate the body's natural healing processes, making acupuncture an effective complementary therapy to traditional western medicine.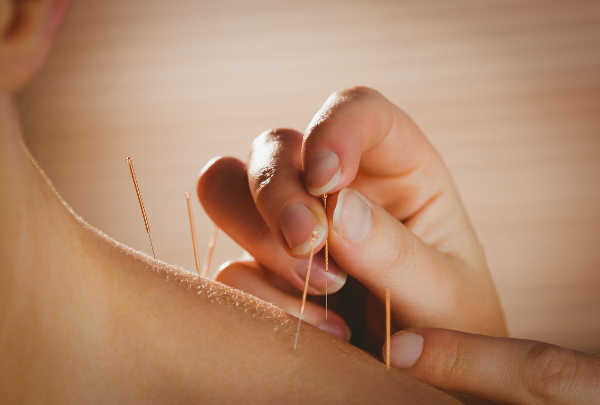 Our Acupuncture Clinic in Worthing
Based in Worthing, at Natural Balance and Wellbeing. At the heart of our clinic is Sunny, our expert acupuncturist who is registered with the British Acupuncture Council, ensuring the highest standards of professionalism and expertise.
Sunny brings a wealth of knowledge and experience to her practice, specializing in the treatment of various ailments including sports injuries, headaches, chronic pain, mental health issues, and a multitude of other health concerns. With her compassionate approach and dedication to each patient's unique needs, Sunny strives to facilitate a path towards optimal health and well-being.
One of the most notable benefits of acupuncture is its effectiveness in relieving pain. By stimulating the release of endorphins, the body's natural painkillers, acupuncture can alleviate discomfort from various sources such as headaches, migraines, lower back pain, and arthritis. Furthermore, acupuncture is known for its ability to reduce stress levels by promoting relaxation and balancing the body's energy, leading to improved sleep quality and addressing sleep disorders like insomnia.
Regular acupuncture treatments can also enhance the immune system by stimulating the production of immune cells and regulating the body's immune response. This improved immunity helps reduce allergy symptoms and strengthens the body's defenses against illnesses. Acupuncture can further benefit those with respiratory issues such as asthma and bronchitis by opening airways, reducing inflammation, and boosting immune function.
In addition to its positive impact on the immune system, acupuncture can increase energy levels by improving circulation and balancing the body's energy channels, or meridians. This increased vitality contributes to enhanced mental clarity and focus, promoting overall cognitive function. Acupuncture can also help speed up the recovery process after an injury by promoting circulation, reducing inflammation, and stimulating the body's natural healing abilities.
Acupuncture has been shown to positively affect mood by regulating neurotransmitters such as serotonin, which can help alleviate symptoms of anxiety and depression. Furthermore, it can help regulate hormone production and balance the endocrine system, benefiting those with menstrual disorders, menopausal symptoms, and infertility.
Digestive health is another area where acupuncture can have a significant impact. By promoting a healthy digestive system and balancing the body's energy, acupuncture can help treat various digestive disorders, such as irritable bowel syndrome. Moreover, acupuncture can contribute to weight loss and maintenance by regulating appetite, improving digestion, and promoting a healthy metabolism.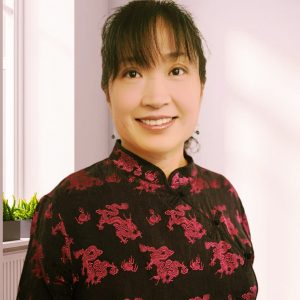 Xiao Chun Gao (Sunny)
Acupuncturist & Massage Therapist
Xiao Chun Gao (Sunny) Lic AC, MBAcC, BSc, comes from a Nursing and Massage background before studying at The International College of Oriental Medicine, graduating with a BSc. Honours degree in Acupuncture, awarded by Greenwich University. She is also a certified member of the British Acupuncture Council (BAcC).
Sunny incorporates Classical Chinese Medicine (Stems & Branches), Five elements and Applied Channel Theory into her diagnostic treatment plans. Gua Sha, Cupping and Moxibustion can also be incorporated into treatments dependent on the client's requirement.
Sunny was a registered nurse in China since 1989 and continued studying professional nursing and science courses in Shan Dong Medical University between 1995 and 1997. Acupuncture was one of the modules, and sunny graduated with a first-class degree in nursing.
Sunny had over 15 years' experience as a Registered General Nurse in China. During this period, she worked in the Thoracic Surgery, Digestive Surgery, and Orthopedic Units. While working in Digestive Surgery unit, Electro-Acupuncture was practiced helping post operation patients to recover from surgery. (stimulating the intestines to start movement).
Sunny came to the UK in 2008. She studied English Language, while she is working in orthopedic and spinal wards as a health care assistant in the NHS. She returned to China and completed a massage course at Bin Zhou Medical University China in 2015. She holds a Massage Certificate, encompassing Tui Na, Remedial Massage & Sports Massage, Neuromuscular Techniques and Foot Massage.
Sunny will continue to work with the NHS. She has good experience in both Western and Chinese medicine and will deliver a high quality of Acupuncture treatment to the patients in need.