Acupuncture in Brighton: Classical and Traditional Acupuncture Treatments
Brighton has become a hub for alternative healing modalities, and Chinese medicine and acupuncture are no exception. The city is home to a thriving community acupuncture scene, with an impressive number of acupuncture clinics offering a range of treatments from traditional acupuncture to cosmetic acupuncture. If you're looking for the best acupuncture in Brighton, you've come to the right place.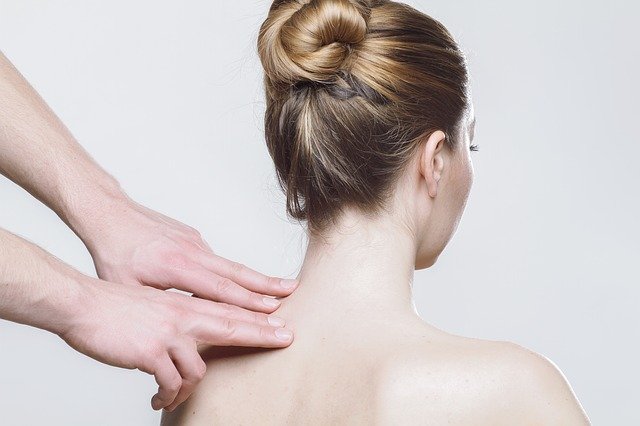 Acupuncture Treatments Available in Brighton
There are various types of acupuncture treatments available in Brighton, including:
Traditional Acupuncture: A practice based on the ancient principles of Chinese medicine, focusing on the stimulation of specific acupuncture points to restore balance in the body.
Cupping

: A therapy that involves placing heated cups on the skin to create suction, promoting blood flow and relaxation.

Moxibustion: The burning of dried plant material (usually mugwort) near acupuncture points to stimulate circulation and promote healing.
Treatment can be a mixture of these modalities or even just using one of them.
Leading Acupuncture Clinic in Brighton
One of the clinics in Brighton is the Neijing Acupuncture Clinic. The practitioner, Tanya, has a degree in Traditional Chinese Medicine and in nursing. She is a member of the British Acupuncture Council and has treated many people in Brighton residents over the years, gaining a wealth of experience.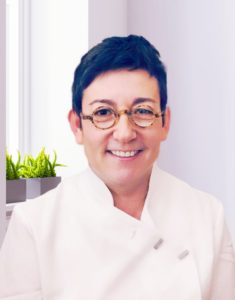 Tanya offers a warm and welcoming environment and focuses on providing an individualised treatment service. Her patients often praise her for always managing to find the right treatment based on their needs and feelings. They describe her acupuncture sessions as highly effective and multi-dimensional, leaving them feeling better and richer for having gone to see her. Neijing Acupuncture offers acupuncture treatments across the Brighton area including Peacehaven, Kemptown, Saltdean, Hove and Lewes.
Our approach includes Classical Chinese Medicine, Five Elements and Applied Channel Theory in both our diagnoses and subsequent treatment plans.
Neijing Acupuncture is a group of experienced therapists qualified from the International College of Oriental Medicine with a BSc Hons. All members of the British Acupuncture Council (BAaC), the UK's largest professional body for the practice of traditional acupuncture.
The name 'Neijing' comes from an ancient Chinese manuscript that explains how to prevent illness by using acupuncture, diet, Tuina (massage therapy) and herbal medicine. It also explains the importance of living in harmony with nature, the season and the elements, which underpins the Stems and Branches approach.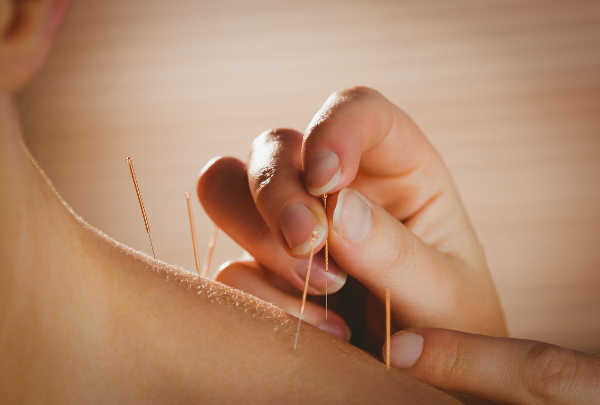 How Acupuncture can Help and Some of the Key Benefits of Acupuncture:
Relief from Back Pain, Arthritis, and Menstrual Discomfort
Acupuncture has long been recognized for its effectiveness in providing relief from various types of pain, including back pain, arthritis, and menstrual discomfort. By stimulating specific acupuncture points, practitioners can help to reduce inflammation, improve blood flow, and release natural pain-relieving chemicals in the body. This holistic approach not only addresses the symptoms but also works to correct underlying imbalances that may be contributing to the pain.
Support for Mental Health: Treatment for Stress and Anxiety
Mental health issues, such as stress and anxiety, are increasingly common in today's fast-paced world. Acupuncture can be an effective complementary therapy for addressing these concerns. By targeting specific points that help to regulate the nervous system, acupuncture can promote relaxation, reduce stress hormones, and increase the production of endorphins, which are the body's natural "feel-good" chemicals. Many patients report a sense of calm and wellbeing following acupuncture sessions, making it an attractive option for those seeking a holistic approach to mental health support.
Acupuncture for Fertility
Acupuncture has been used for centuries to support reproductive health and improve fertility. By regulating hormonal balance, promoting blood flow to the reproductive organs, and reducing stress, acupuncture can improve the chances of conception for both men and women. Several studies have shown that acupuncture can be particularly beneficial when used in conjunction with assisted reproductive technologies, such as in-vitro fertilization (IVF). Couples trying to conceive may find acupuncture to be a valuable addition to their fertility journey.
Managing Menopausal Symptoms
Menopause can bring about a range of uncomfortable symptoms, including hot flashes, night sweats, mood swings, and insomnia. Acupuncture offers a natural, non-hormonal approach to managing these symptoms by helping to balance the body's energy and hormones. By targeting specific points associated with the endocrine system and the regulation of body temperature, acupuncture can help to alleviate hot flashes and other menopausal symptoms. Additionally, the relaxation and stress-relief effects of acupuncture can help to improve sleep and mood during this transitional period.
Community Acupuncture in Brighton: The Multi-Bed Clinic Approach
The multi-bed clinic approach has become increasingly popular in the UK, providing an affordable and accessible way for people to experience the benefits of acupuncture. In a community clinic setting, treatments are conducted in one large room with several patients receiving acupuncture simultaneously. This allows for lower-cost treatments and fosters a sense of community and support among patients. So if you are looking for a low cost acupuncture clinic, then check out Anahata Health Clinic. It is run by an experienced acupuncturist, Deborah Wolf, who has a considerable wealth of experience in acupuncture and Chinese medicine.
Brighton Acupuncture Clinic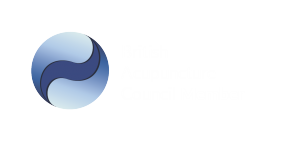 Tanya Menzies, Lic Ac, MBAcC, BSc, RGN, is a highly trained acupuncturist and a certified member of the British Acupuncture Council (BAcC) and studied at the International College of Oriental Medicine, affiliated with Greenwich University.
Tanya Menzies
Acupuncturist
Tanya Menzies, Lic Ac, MBAcC, BSc, RGN, is a highly trained acupuncturist and a certified member of the British Acupuncture Council (BAcC) and studied at the International College of Oriental Medicine, affiliated with Greenwich University. Practising both classical and contemporary acupuncture, including 5 Elements, Traditional Chinese Medicine (TCM) and Stems and Branches acupuncture.
Tanya brings more than 25 years' experience as a Registered General Nurse and continues to work with the NHS and private health sectors. During her extensive nursing experience, she worked in cardiac care, high dependency units caring for seriously ill patients, orthopaedics and pre-operative assessments, during which she gave patients assessments before surgery. Tanya nursed many people with complex physical health problems as well as supporting patients and families with psycho-social support. This wealth of experience gives her a unique insight into Western medical healthcare alongside her Chinese medical training, providing a rounded and holistic approach to treatments.
Learning is Tanya's lifelong passion and she has undertaken many courses to deepen her understanding of Chinese medicine supported with practical skills including fire-cupping, moxibustion and auricular acupuncture incorporating the NADA protocol. She has also undertaken a course in the treatment of muscular-skeletal acupuncture and the treatment of lower back pain.
Final Thoughts on Chinese Medicine
Whether you're struggling with polycystic ovarian syndrome, chronic pain, or simply looking to boost your energy and improve your emotional wellbeing, acupuncture in Brighton can help. With a wide range of treatments available and a strong community focus, you're sure to find the right acupuncture clinic and practitioner to meet your needs and support your journey to health and wellbeing.
If you're new to acupuncture or unsure where to start, don't hesitate to reach out to one of Brighton's many qualified and experienced practitioners. They will be more than happy to guide you through the process, answer any questions you may have, and help you find the treatment that best suits your individual needs.
In conclusion, the acupuncture scene in Brighton and Hove is thriving, offering a diverse range of treatments and approaches for various health concerns. Whether you're seeking relief from pain, support during menopause, or a holistic approach to stress management, there's no doubt that acupuncture can provide you with the healing and relief you're searching for. So, why not explore the world of acupuncture in Brighton and experience the benefits for yourself?