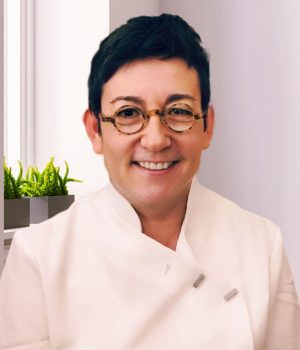 Tanya Menzies
Acupuncturist
Tanya Menzies, Lic Ac, MBAcC, BSc, RGN, is a highly trained acupuncturist and a certified member of the British Acupuncture Council (BAcC) and studied at the International College of Oriental Medicine, affiliated with Greenwich University. Practising both classical and contemporary acupuncture, including 5 Elements, Traditional Chinese Medicine (TCM) and Stems and Branches acupuncture.
Tanya brings more than 25 years' experience as a Registered General Nurse and continues to work with the NHS and private health sectors. During her extensive nursing experience, she worked in cardiac care, high dependency units caring for seriously ill patients, orthopaedics and pre-operative assessments, during which she gave patients assessments before surgery. Tanya nursed many people with complex physical health problems as well as supporting patients and families with psycho-social support. This wealth of experience gives her a unique insight into Western medical healthcare alongside her Chinese medical training, providing a rounded and holistic approach to treatments.
Learning is Tanya's lifelong passion and she has undertaken many courses to deepen her understanding of Chinese medicine supported with practical skills including fire-cupping, moxibustion and auricular acupuncture incorporating the NADA protocol. She has also undertaken a course in the treatment of muscular-skeletal acupuncture and the treatment of lower back pain.